Timber Frame
Timber frame, exposed beams, solid wood structures, gables, ornaments… whether for interior or exterior use, the only limit is your imagination!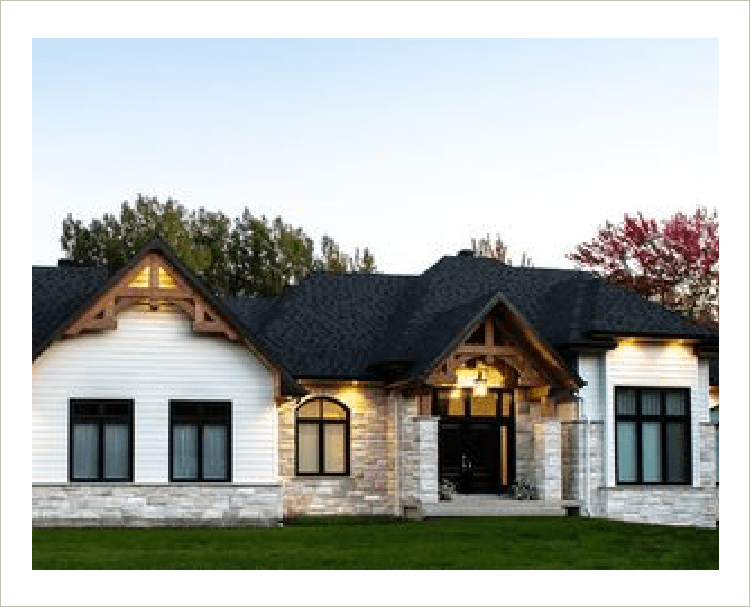 Timber Frame
Do you have a weakness for wood in a construction project?
The nobility, authenticity and richness of this material allow the realization of innovative and exclusive concepts!
Bois Hamel is able to offer you the architectural wood structure of your dreams in a short time frame! These wooden structures, in addition to being sumptuous to the eye, are very durable and of superior quality. They are custom-built according to your needs and can be easily renovated in the future. Since wood is a natural insulator, it lends itself easily to the addition of thermal insulation to minimize heating and cooling costs.
As structural experts, we have an inventory of wood beams that can respond very quickly to your request. We are also equipped to meet other needs such as:
Machining the connections of your different components

Planing different components

Supplying glue laminated structures

Hollowing out decorative beams and installing lighting housings

And much more!
Back Yard
When you choose to rearrange your yard, you choose to enlarge your home's living space. Whether you add a separated structure such as a gazebo or a pergola, or an extension to your home such as a covered patio, this space will become your relaxation zone and in addition, the go-to place for your evenings at home.
Add a distinctive touch with wood! Whether you add decorative beams, wainscoting, or solid wood frames and structures, you're sure to get a distinctive, modern and authentic concept like you've never seen! 
At Bois Hamel, we realize that your needs are as unique as you are. For your patios and backyards, we know that one model can't fit for everyone. That's why we're ready to help you design and build your wildest projects! Don't wait, offer yourself the distinctive arrangement of your dreams with Bois Hamel!