Log homes
Bois Hamel log homes are distinctive, inviting, noble and full of authenticity. No matter what the scale, your project can be built from ready-to-install or completely customized packages.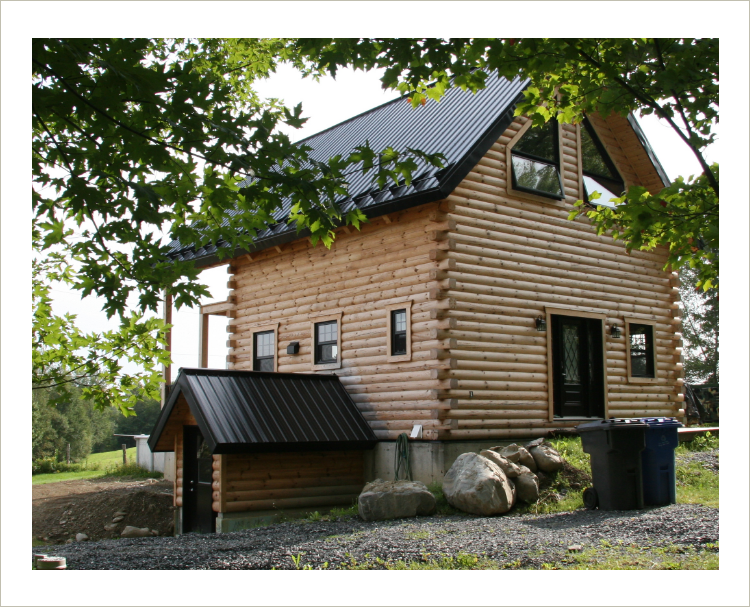 Our product: log homes
Bois Hamel offers squared log products as well as different patterns that can make your project easier to build. We can also supply all the materials needed to carry out your project.
When you do business with us, you can:
Purchase log home cladding (log home);

Have your log home cladding (log home) machined according to your plans;

Choose to let us build your entire project.
Quality for sustainability
No matter which service you choose, our experts ensure the final product is guaranteed to be durable, thanks to the highest quality wood. Bois Hamel develops wood components that use the highest quality white or red pine and a design and efficiency that surpass the highest industry standards. Offer yourself the style and elegance of a quality log home built using the latest technologies. 
*Cladding is available in different woods and heights, between 6 in. and 12 in., depending on your choice of product.